Take risks.
In 2013, Michelle left everything behind to travel to Nepal. A fundraising trip became much more as she discovered deep love and respect for the Nepali people. Her experience inspired her to share her story and those of the lives she met along the way. Looking for ways to help her new friends, Khata Life was born.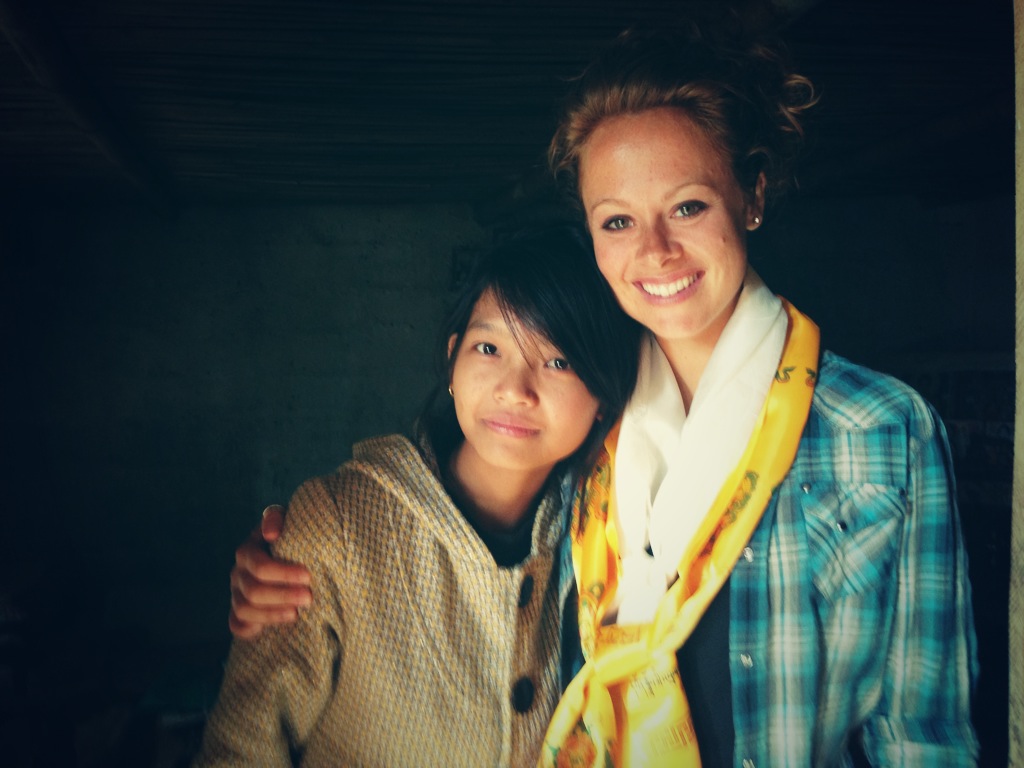 Learning House, Nepal - We've built an educational center in Pokhara. Find us on facebook to see what we're up to.
Academic Scholarship - We've identified several qualified students and teachers we encourage with mentoring and financial support.
Visit our blog for updates.
Crocs - Thank you to Brian DiFeo, The Mobile Media Lab, and Crocs for sponsoring 80 pairs of shoes.
Learning supplies - Books, art materials and more enhanced Mantepani's academic program.
Soccer equipment - Thanks FC Boulder! The monks appreciate new soccer apparel and equipment.
Dental Camp - Dental hygiene clinic and care organized with the sponsorship of Maya Foundation. Photos here.
Field trip - The students of Matepani went on their first educational adventure to see Lumbini and Chitwan.
Luni, scholarship - We raised money to support Luni's masters degree in Microbiology.
Pollination Project Grant - The Solar Project received an award to help fund sustainable energy.
Solar Panel Project - Over 140 people helped bring reliable electricity to Matepani. Read more about the project.